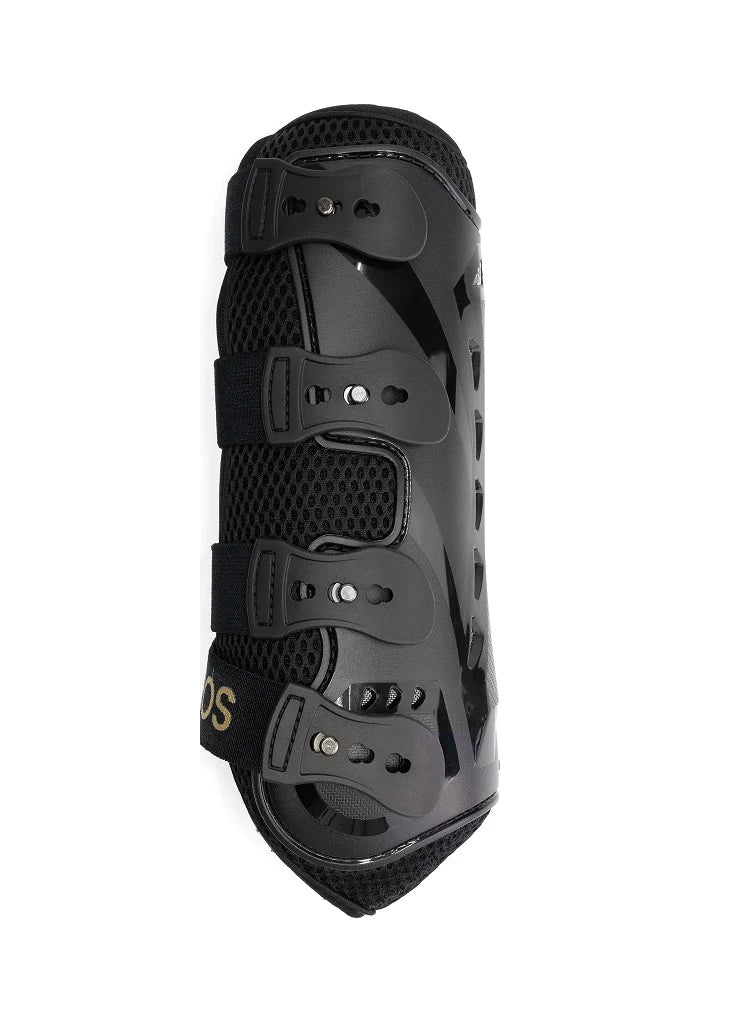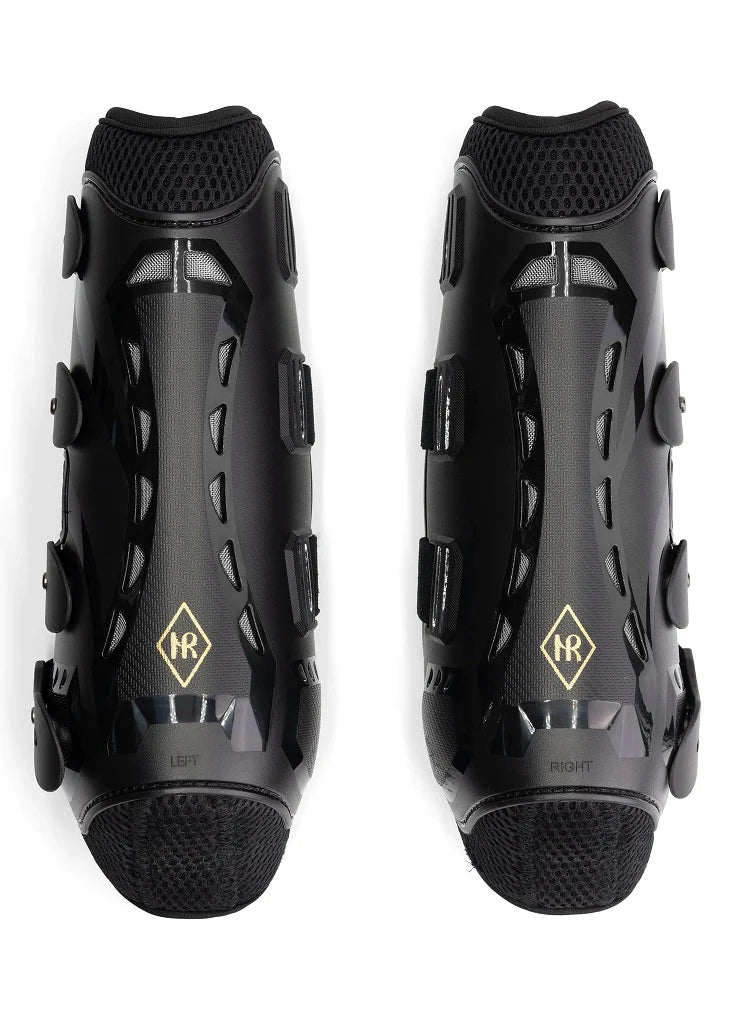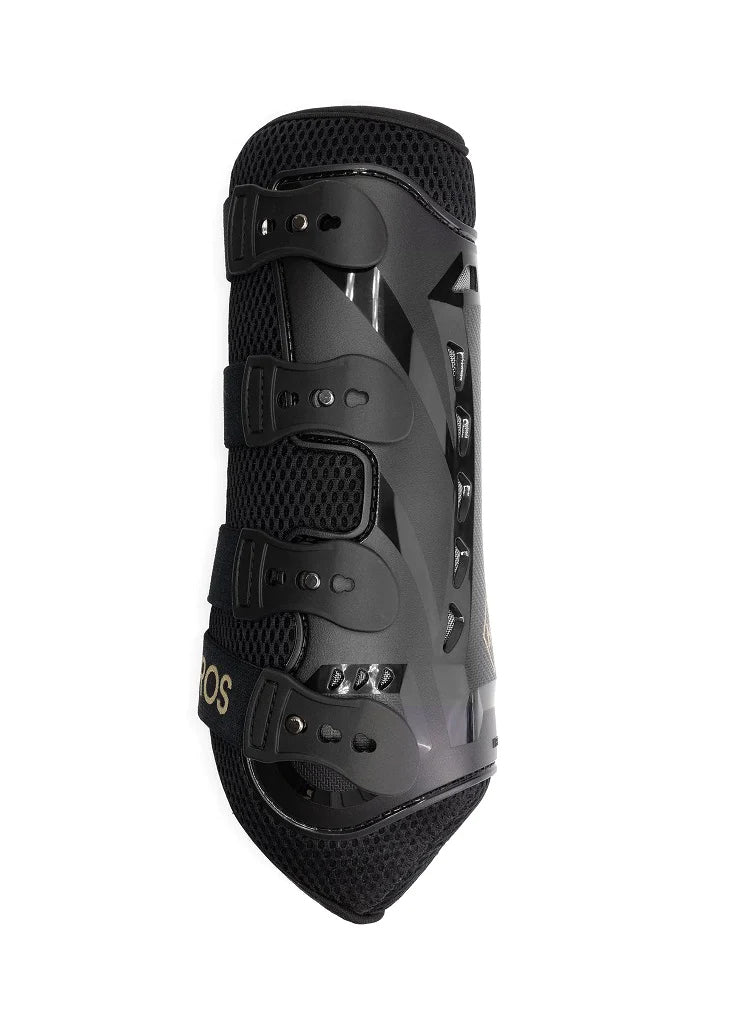 Iron Tendon Boots - Phantom Black/Gold
Used & trusted by profressionals, the Mrs Ros Phantom Black Air Iron Tendon Boots are made with advanced & durable materials which act to protect your horse, by minimising the effects of knocks and strikes during training.

ENGINEERED WITH 3D MESH & SIDE VENTILATION
The performance and safety of your horse are essential for a long, successful riding career. Iron Tendon Boots are made with breathable 3D mesh that absorbs shocks to keep your horse comfortable and supported. Cooling technology features include rear and side vents to release built-up heat while your horse works.

Easy to Use

Featuring a practical quick closure with an elastic band and studs, making your horse's boots easy to position and remove. All while ensuring the necessary stability to keep your horse safe while looking stylish.


KEY FEATURES:
Breathable 3D Mesh

Shock absorbent

Anatomical shape

Elastic band and stud closure

Sold in pairs (2)

Available for front or hind legs

Also available in white
Machine washable (30°), dry naturally