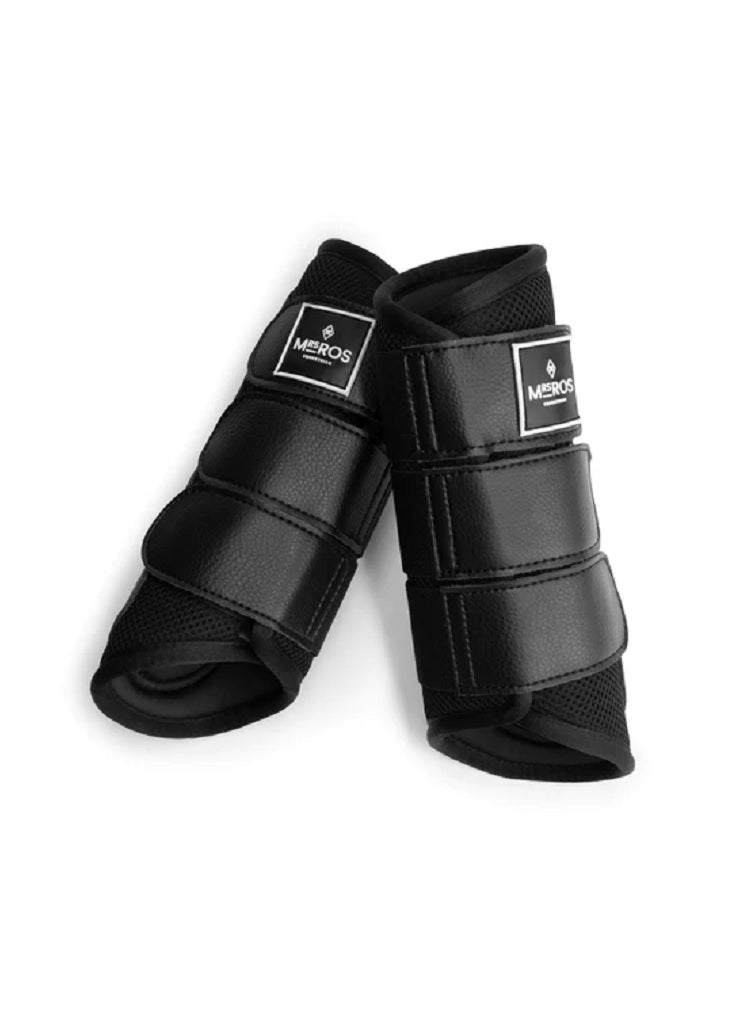 Neoprene & Mesh Splint Boots - Black
Your horse will experience total protection and comfort in these all-purpose protective horse boots. Lightweight and breathable, but designed tough, these boots are perfect for a casual ride, school, or training. Made with a lightweight neoprene exterior with a mesh overlay.
Snug and a breathable fit. Velcro grips keep these boots secure so you don't have to worry about slipping or chafing. 
KEY FEATURES:
Neoprene & mesh material
Shock absorbing
Lightweight
Slip-free design
Comes as a set of 2 splint boots
Choose for Front or Hind legs
Note: Bell Boots are sold separately