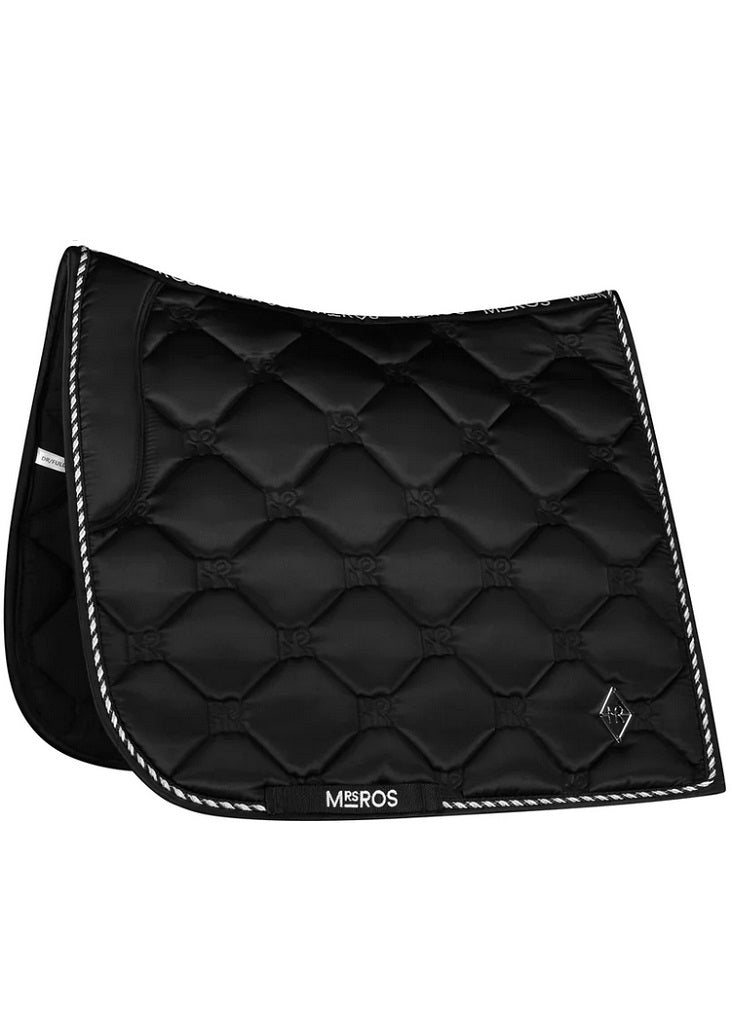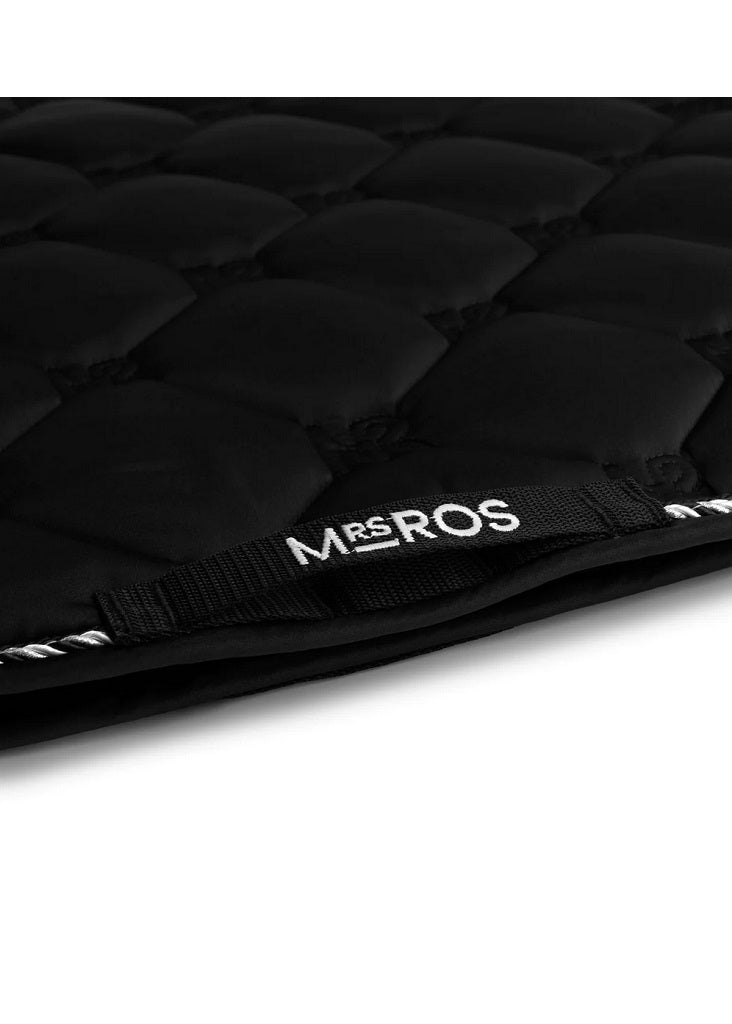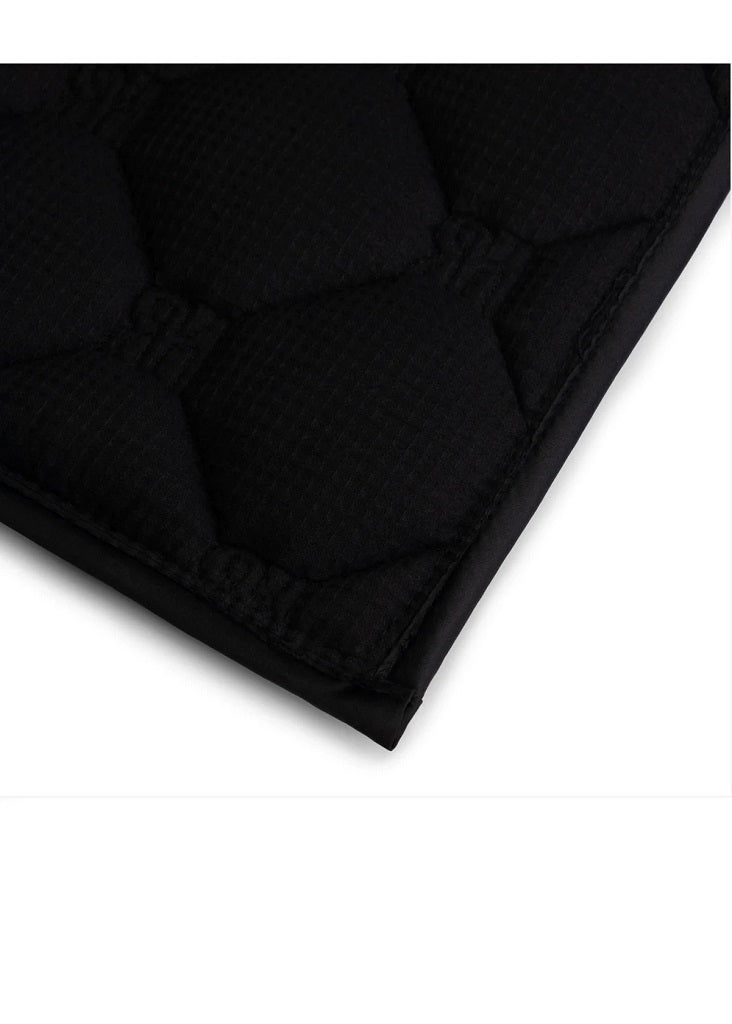 Saddle Pad - Charmer Phantom Black/Silver
Mrs. Ros Charmer Dressage Saddle Pad features a diamond pattern with the Mrs. Ros logo embroidered throughout.

Mix and match with your riding wear for a head-to-toe Mrs. Ros equestrian look. A beautifully crafted saddle pad that is a one-of-a-kind addition to your Tack closet! With double rope pipping in contrasting colors and a silver cutout diamond metal logo, you and your horse will fall in love with this gorgeous saddle pad.

Key Features:
Breathable Fabric
Easy-care
Inside cotton waffle structure for absorbing sweat
Quick-drying
Anatomical design with extra freedom for the withers
Mix and match the other products from the same collection
Straps with 3 holes for your billets to hold on the place

Thicker padding at the front to prevent sliding
Match with the Phantom Black Long & Short Sleeve Tops & Silhouette Breeches
Check out the matching Black Horswear